the
advantage
There is nothing more symbolic of progress than a skyline transformed, and nowhere is this as evident as it is in Manila. Since the dramatic conversion of Fort Bonifacio - a one-time army base, into Bonifacio Global City - a mixed-use development with, commercial and residential properties, one group of buildings has stood out as the harbinger of change - The Net Group.
The Net Group is currently the Philippines' largest green office building developer and operator, with entrepreneurs Jacques Dupasquier and Charlie Rufino at the helm. The Net Group delivers office spaces in green buildings at international standards, making them the ideal choice for multinationals looking to establish their global headquarters or worldwide support services.
The entire office portfolio is located within the city's PEZA IT ZONE, an initiative that gives foreign companies attractive tax incentives.
the net group
green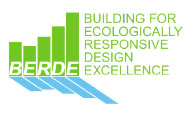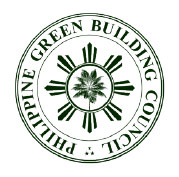 The Net Group and the Philippine Green Building Council are currently working together on Net Park, the flagship project for the BERDE (Building for Ecologically Responsive Design Excellence) rating system, in pursuing the country's first ever 5 Star Certification, the highest possible rating, under BERDE.

Net Park, The Net Group's seventh tower, is the flagship project for new construction, and through BERDE's 5 Star Certification, will serve as a benchmark for green construction in the country. Both groups work in tandem to communicate the message of promoting buildings that are environmentally responsible, healthy, and profitable.

The Philippine Green Building Council (PHILGBC) is established as a non-stock, non-profit organization that aims to introduce environmentally sensitive practices in the way we design, build, and manage the environment. The PHILGBC is the premier forum where green building ideas are formulated, tested, and promoted.

BERDE is the Philippines' counterpart to the LEED (Leadership in Energy and Environmental Design) rating of the US. The LEED green building certification system is a globally accepted, third party rating program for the design, construction and operation of sustainable buildings. But scholars observe that LEED does not really apply to the country's tropical weather, its laws, and other local realities. This was an observation that gave rise to BERDE from the Philippine Green Building Council.

http://philgbc.org/
the
concept
All The Net Group buildings function under The Net Group's boutique office concept. They aim to "Redefine Work" with its world-class, IT capable structures, complete with personalized service similar to what you would expect from a hotel. For example, just as important as the 24/7 power back-up is attention to the finer details, such as a concierge dressed in local fashion designer garb, to an assortment of after-office activities - arts and sports. This concept is emulated by every person in all activities from your typical office day to a building launch.
the
strategy
The Net Group's most effective marketing strategy has always been having other people talk about us, talk about our services, talk about our product, and talk about our brand. From our tenants, who know the company intimately, to our suppliers - our architects, our engineers, construction companies, and other people who work with us on a daily basis. These people bring a wealth of established trust to a potential customer who may only see the company through a computer screen or a sheet of paper.

This strategy is implemented in everything we do and everything we show.

The Net Group (TNG), named in 2010 as the "Entrepreneurship Team of the Year" by the Asia CEO Awards, is setting new benchmarks with Net Lima - but this time using sustainability as a scorecard. Founded and led by the entrepreneurial partners Jacques Dupasquier (Chairman) and Carlos Rufino (President), the group pioneered the "boutique IT office building" concept in the country with its Net One Center, Net Square, Net Cube, Net Quad, and Net Plaza developments in Bonifacio Global City. Net Lima is the sixth in this series of intelligent office buildings owned by the group, which remains the biggest office developer in Bonifacio Global City with 54.5% of the gross leasable office in the area. With their unique workplace lifestyle and aesthetic, The Net Group's buildings are currently occupied by Fortune 500 companies and prominent corporations like JP Morgan Chase, Deutsche Bank, GE, Intel, Oracle, Ericsson and Quisumbing Torres (Baker and McKenzie).


The Net Group has affiliations with the following organizations:
PBSP is a non-profit organization that unites like-minded businesses behind a singular aim to make the benefits of business be felt by an increasingly larger constituency through inclusive business practices that encourage new enterprises, greater access to capital, greater synergies leading to self-reliance and transparency. http://www.pbsp.org.ph
IBPAP was founded in 2004, and is supported by many stakeholders. They include the Philippine government, Philippine and foreign chambers of commerce, and allied industries such as property, telecommunications, and employee benefits. http://www.ibpap.org
The Philippine Green Building Council (PHILGBC) is a national non-stock, non-profit organization that promotes the sharing of knowledge on green practices to the property industry to ensure a sustainable environment. It was organized to serve as a single voice in the promotion of holistic and market-based green building practices, to facilitate the sharing of green building information and practices in the building industry, and to serve as a non-partisan venue for the development of the BERDE Green Building Rating System. http://philgbc.org
the
location
About BGC
Bonifacio Global City (BGC) is a true child of the 21st century - a modern wonder of contemporary living populated by great minds and passionate hearts. From tidy roads and contemporary office blocks to storied high streets and playful parks, the city is the perfect marriage of form and function.
An environment that nurtures your passion to live, work, and play, but more than a remarkable confluence of architecture, accessibility, and activity, BGC is a triumph of the human spirit and great ideas.
The charm and multicultural allure of the city is a reflection of its people – residents and visitors alike who value quality living and embrace forward thinking as key to a better life. It is in this spirit of transformative love and vision that we welcome you to explore this incredible urban oasis.